Date
Sep 12 2022
Expired!
Time
6:30 pm - 8:00 pm
Cost
Free
DIRE DAYS: Grossaktion Warschau and the Deportation and Destruction of Warsaw Jewry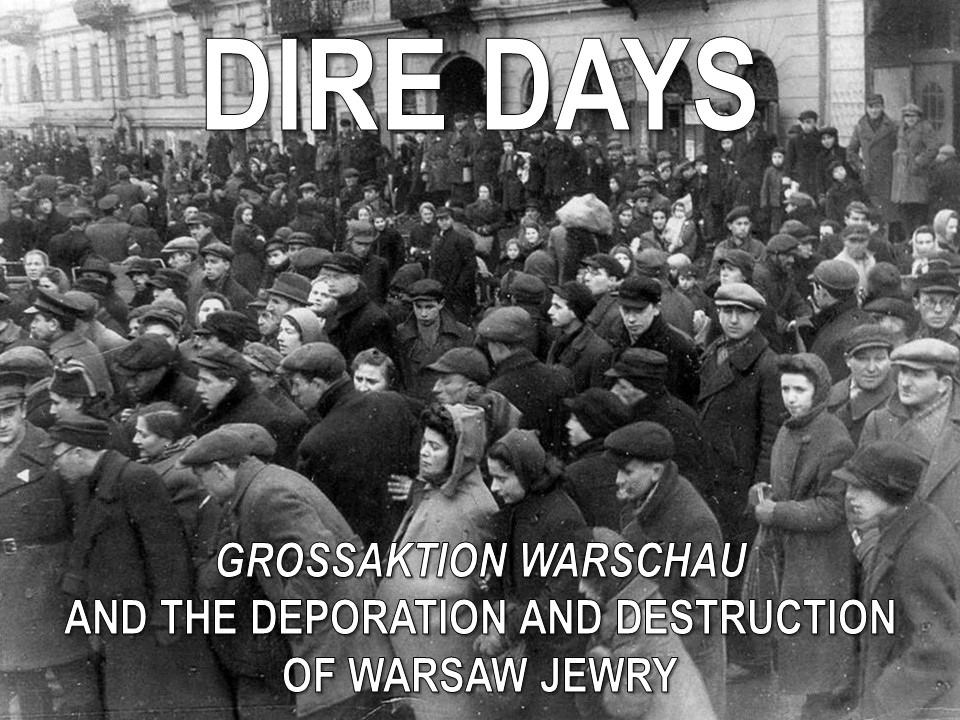 During the summer of 1942, from July 22 through September 21, the Germans deported some 300,000 Jews from the Warsaw Ghetto – the bulk of the ghetto's population – to the Treblinka II death camp, where most of them were murdered on arrival. An eight-week operation, that the Germans called Grossaktion Warschau ("Great Action Warsaw"), it was marked by non-stop daily violence and terror as the victims were rounded up block by block, marched through the ghetto streets, assembled at the Umschlagplatz station square, and crowded into freight cars for the 50 mile trip to the camp.
On the 80th anniversary of the events, Dr. Fran Sternberg will address the significance of the largest and most emblematic deportation operation in the largest and most emblematic of all the ghettos by looking at the perpetrators' policies and procedures and the victims' perceptions and responses – an examination of systematic genocide in microcosm.
Registration for the Zoom is required at https://us02web.zoom.us/webinar/register/WN_o0wJrzsSRaGzf23i23VgCg.