Date
Jan 27 2021
Expired!
Time
6:30 pm
Cost
Free
International Holocaust Remembrance Day Commemoration 2020
Icons of the Holocaust: Symbolizing the Shoah in History and Memory
The railway cars, the Arbeit Macht Frei signs, the number six million – all have become enduring icons of the Holocaust. Jewish Studies scholar Oren Stier will discuss how and why these icons – an object, a phrase and a number – have come to stand in for the Holocaust. He will explore their origins, how they have been used and reproduced, how they are under threat, and what the future holds for Holocaust memory.
Professor Stier received a Ph.D. and an M.A. in religious studies from the University of California at Santa Barbara and a B.A. with Honors in religion from Princeton University. He was Museum Fellow at the United States Holocaust Memorial Museum in 2003-2004. He is the Associate Professor of Religious Studies and Director of the Judaic Studies Program at Florida International University, and Co-Chair of the Religion, Holocaust and Genocide Group at the American Academy of Religion.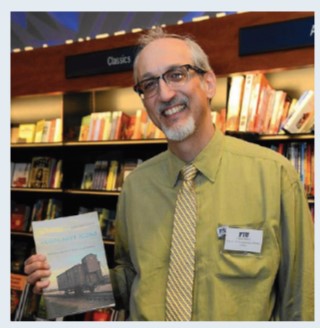 Registration required.